Lindsay Road: Pecos to SR 202 | Gilbert, Arizona
EPS Group completed the final design of Lindsay Road from Pecos Road to the SR 202. This six-lane major arterial roadway with raised medians is a critical piece in resolving traffic issues associated with the proposed Lindsay Road Traffic Interchange (TI) on SR 202, another EPS Group project. Extensive coordination with adjacent development interests (primarily Rivulon) were required to ensure that traffic impacts were defined and that road plans were consistent with ongoing development designs. EPS also worked with the numerous existing businesses impacted by the addition of medians and road widening, meeting on-site with each to build design approach consensus. Many long-time local residents were concerned about the impacts to their homes, and EPS held several public meetings to resolve their concerns.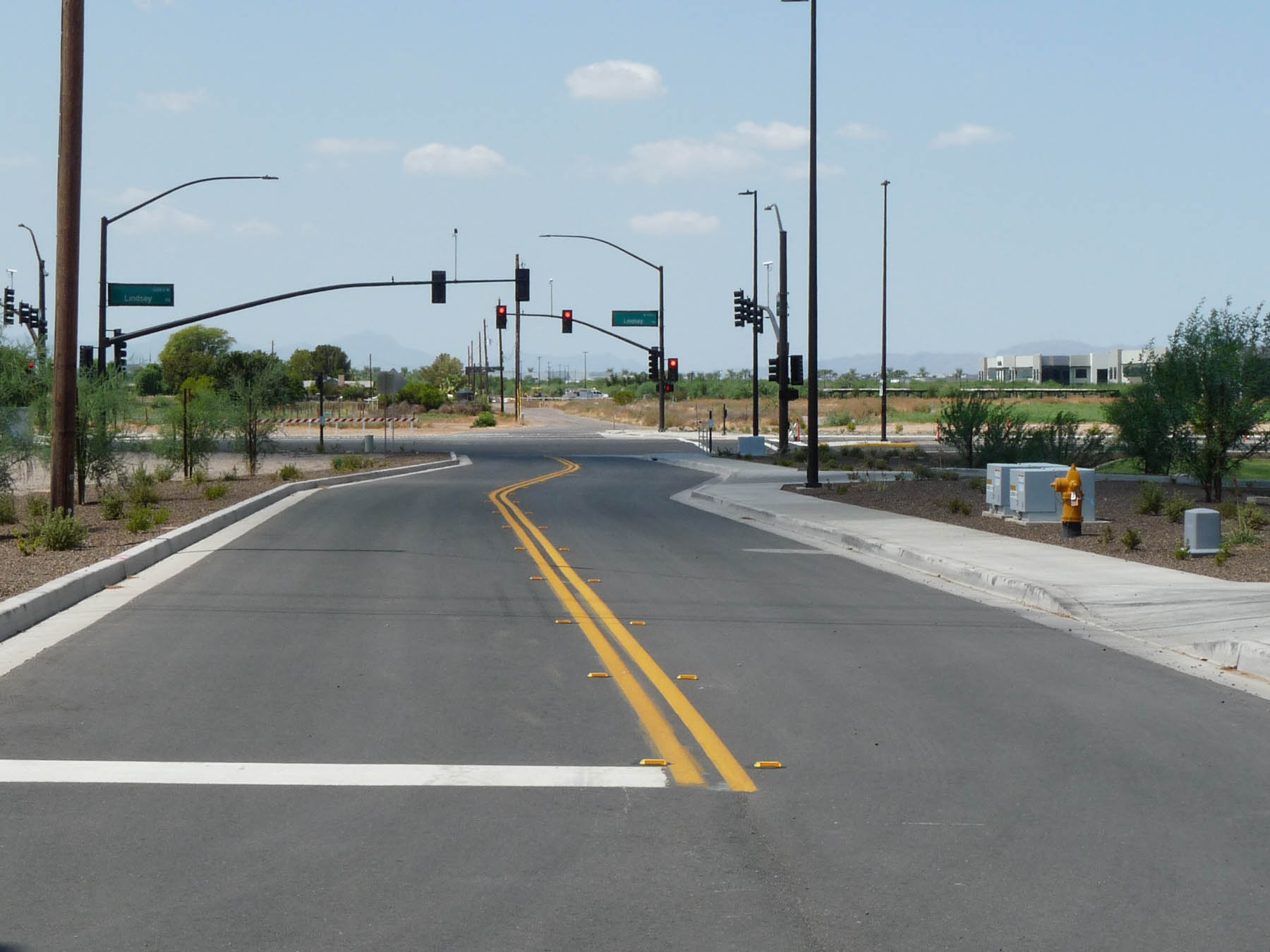 EPS Group's work on Lindsay Road also included finalizing the design of Lindsay Road for the new Lindsay Road / SR 202 Traffic Interchange.
Services provided:
Civil Engineering
Landscape Architecture
Survey