Valencia Road and Kolb Road Intersection | Tucson, Arizona
Pima County DOT had been studying the Valencia/Kolb Road intersection for multiple years. Their recommended grade separated alternative did not provide the desired level of service or intersection capacity. In addition, their alternative exceeded $30 million dollars, and the Pima Association of Governments | Regional Transportation Authority (PAG-RTA) had less than half of that amount for construction. EPS developed a new parkway to "parkway at grade intersection" (PAGI), which provided drastically improved intersection capacity (level of service) and safety – all within the budget available to Pima County. EPS takes pride in providing innovative design solutions where conventional solutions are costly or impracticable.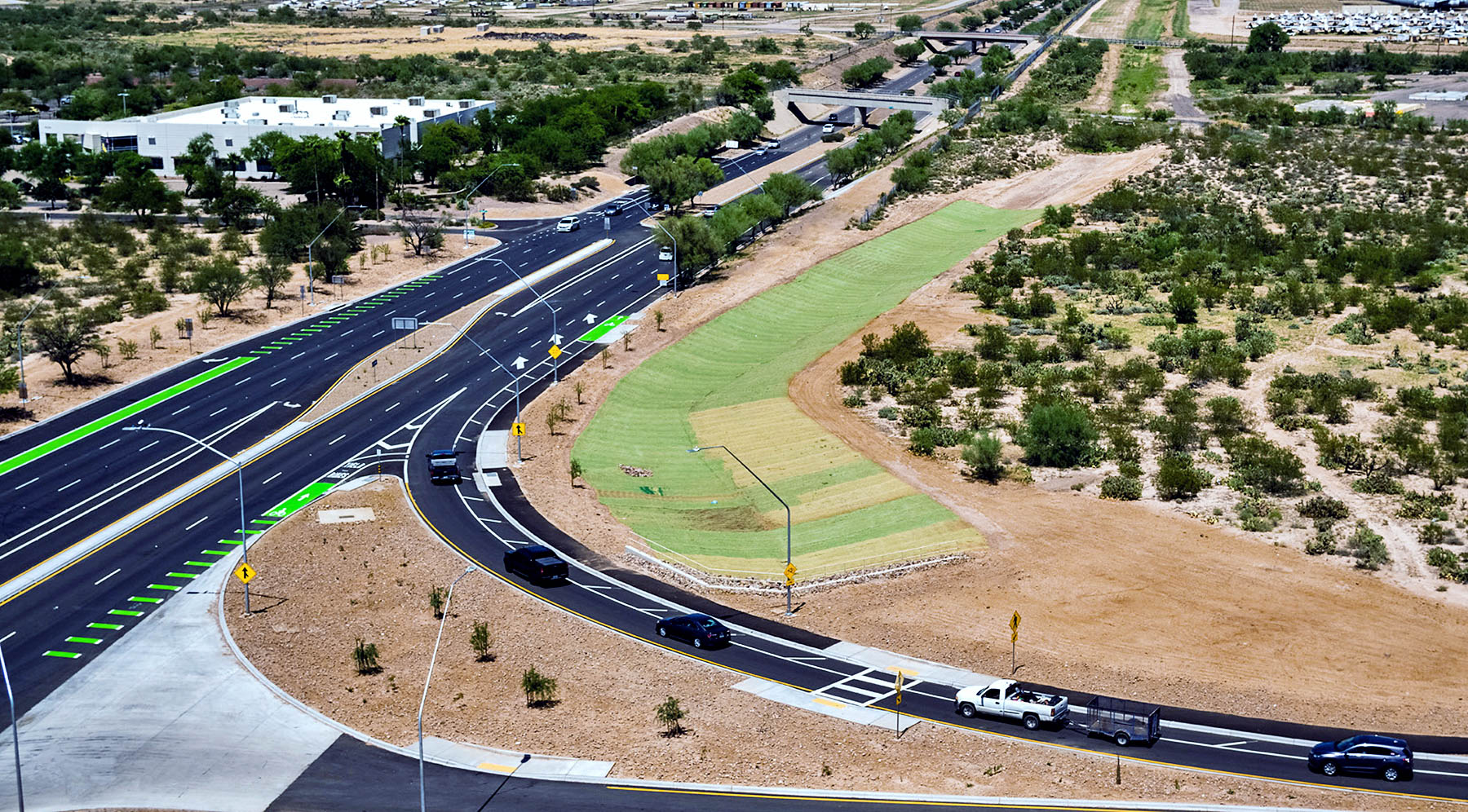 The intersection of Valencia and Kolb was changed to a two-phase signal with indirect left turns on the north and west legs. The east and south legs have a unique design where the heavy left-turn movement is guided onto directional ramps in the north and east direction.
EPS developed a Design Concept Report (DCR), Environmental Assessment and Mitigation Report (EAMR) and Final Construction Plans. During the development of the DCR a major property owner claimed the Pima County Administration was harming the value of his property by not developing an alternative southern alignment. EPS prepared and delivered numerous presentations to the County and RTA convincing them the EPS configuration was the best alternative. EPS was able to provide unique solutions to satisfy the property owner and gain his support.
Services provided:
Civil Engineering
Survey