WORK YOUR WAY
The past few years have been a great change for many of us! One of the positive outcomes for EPS Group was building on the strengths of our team by taking a new approach to recruiting. Work Your Way provides us with an opportunity to attract top talent and increase client value. We take an innovative approach to career development and look forward to meeting you!
Inspired by creativity, driven by collaboration.
We promote and foster an environment where everyone matters and associates, regardless of their differences, feel valued, respected and treated with dignity.
SEARCH FOR CURRENT OPPORTUNITIES
EPS Group is an equal opportunity employer where all people are considered without discrimination or harassment on the basis of race, color, religion, sex, age, national origin, disability, ancestry, ethnicity, citizenship, marital status, creed, genetic predisposition or carrier status, sexual orientation or any other protected characteristic as established by law.
BlueCross BlueShield of Arizona creates and publishes the Machine-Readable Files on behalf of EPS Group, Inc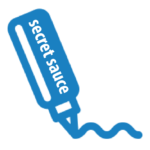 Imagination fueled by proven engineering, surveying and planning principles are key ingredients to EPS Group's success:


our team is the secret sauce.