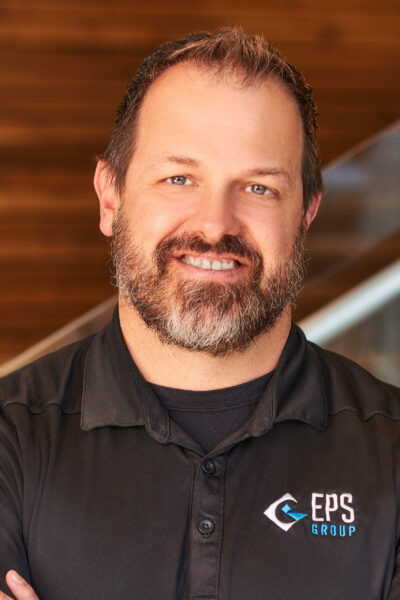 Greg Froehlich, PE
Principal
Public Works Department Manager
Board Treasurer

Greg has more than 23 years of experience in the design of rural and urban roadways throughout the state of Arizona. This includes roadway design, intersection design (including roundabouts), signing and marking, and traffic control. Greg enjoys leading our talented teams to complete projects that exceed the expectations of our clients.
Greg appreciates the solid relationships he has with his clients. He looks forward to continuing to provide sound engineering solutions that benefit the client's budget and schedule, providing operationally improved and safer roadways.
A little extra: Greg graduated from Arizona State University with honors in civil engineering. Prior to attending ASU, Greg went to South Mountain Community College where he was an outfielder on the baseball team.
Promotion: Read about Greg Froehlich's promotion to Public Works Department Manager here.
"EPS Group cultivates an environment and culture that provides the ability for personal growth and opportunities to reach professional and team goals. I have enjoyed working with and learning from the great people who make up EPS Group, inspiring me every day in delivering quality projects to our clients."